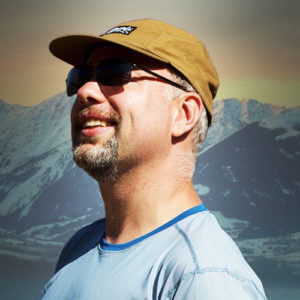 Hi Friend,
My name is Ivan Dynov and I'm the creator of Masculine Freedom. I welcome you to this site and I'm really excited that you have decided to take a peak in to this wonderful world.
Mission Statement:
Empowering men to unleash their true power, become FREE of shame, fear, insecurities, society conditioning and anything that stands in their way to connect to their authentic selves and to help them live a life of purpose, meaning and freedom!
What is Masculine Freedom?
Masculine Freedom is a term I "invented" for myself and it represents a very important concept to me. Masculine Freedom can be interpreted in two ways:
The set of INNER qualities of a man (his attitude, mindset, way of life) that allow him to lead a life on his own terms and follow his true purpose and passion.
The more important description: Masculine Freedom is a JOURNEY towards becoming this man. The beauty and a paradox of this is that once you are on that journey you have arrived.
On this site you will find information about
What the qualities of Masculine Freedom are
The journey towards Masculine Freedom
Various cutting edge methods of personal transformation, that can assist you to move faster on your journey
Numerous articles from me and like-minded people who share my philosophy, related to the topic of becoming your most authentic self and following your purpose
My Story
It was July 7 of 2011, I just turned 30! I was sitting in a hostel in the center of London and tears were streaming down my face. I rarely cry, but this was one of those moments. When I woke up that morning, I got an sms from my business partner, saying that all our grand plans that we had made for our new business venture will not work out. It felt as if my big shiny balloon with hopes and dreams that I was blowing up in the months before this moment was pinched by a needle and all that remained was a little piece of rubber. On top of that, I had missed my flight (in hopes of catching some last minute hopeful glory) and had no where to stay that night, as all cheap hotels in London seemed to be fully booked!
That eve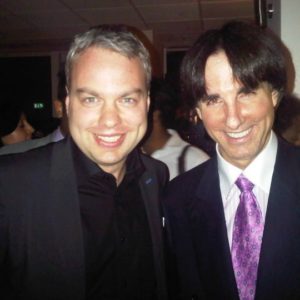 ning, I was invited to a talk by a great business and personal development teacher Dr. John De Martini. I was shocked, because every sentence he said, was as if he was telling me personally what I did wrong and why all this happened.
You see, since 9 months before that moment, I was building my new coaching business. I had quit my old career as a mathematics researcher and put all my resources (time, money and energy) into creating this new career for myself. Sounds adventurous and passionate doesn't it? Well, yes, except for the fact, that I have strayed off my path and started following shiny new objects (like this project with my UK partner, which only had promises and little ground). I had abandoned by true values and went for a quick fix. And, as Dr. De Martini said that evening, this can only lead to pain and disappointment.
Why did this happen? It happened, because I was not deeply connected and convinced of my true purpose and that sacrifice in the short term would give me amazing rewards long term. I was following my hero child (the male child archetype as defined by Moore & Gillette) and was not connected to my true warrior.
In other words, I was chasing an ILLUSION, a fantasy that if I reach this goal as quickly as possible, my life will somehow transform into this roses and rainbows land where I am always joyful, excited and happy. 

After many years in personal development and coaching, I now understand exactly what the problem was and integrate that knowledge and experience into my own coaching approach.
Then came many years of feeling lost, and trying hard to chase an unaccomplished dream. I have tried to revive my business, but could not get back into the state of clarity and determination before loosing all my money, which lead me to getting a job in sales. In the following years I had many attempts of finding new ways to escape (note the word here!) the unbearable fact that I was stuck in a situation that I hated.
I even quit my job, and tried to build some new business for myself…twice. And every time I would crash and end up at ground zero. I was stuck in a vicious cycle that was repeating itself and cause a lot of pain…until.
It was a cold day of January 2018. I just landed in Skopje, the capital of Macedonia. I have finally realized that I can not do this alone and need help and have finally made a decision to sign up for a very expensive (for my budget at that time) NLP Practitioner seminar offered by one of Germany's best trainers.
The next 10 days were probably the most intense of my life! I have never cried so much for 4 consecutive days! Also, I had never seen such miraculous events of people completely losing their spider phobias, finally eating fruit and vegetables after not being able to for 24 years and child sexual abuse victims healing their trauma and forgiving their abusers in a state of deep trance. This was an out-of-the-world experience. This is why I have chosen NLP of one of my coaching methods now.
After the seminar, I felt like I have gotten wings. I was flying high on motivation and feeling liberated and although nothing really changed immediately after that, in the next two years, my life started transforming.
With my newly acquired confidence and belief in myself, I was able to negotiate a remote working agreement with my employer (same one, but a different, much better job) and reduce my working hours, WHILE making more money. This also lead me to become the top performer in my department, overtaking my other colleagues who worked full time!
In the two years after I was able to fulfill my drea
m of moving back to my home country of Russia, which I left when I was 11 years old and travel the world at the same time. The following year, I have taken over 20 flights and was in a new place almost every month. This was also the first time in my life, where I stopped worrying when spending money on travel and things that I really wanted. I have never experienced such a freedom before. I ended up moving to the sunny Lisbon in Portugal, where I am currently living.
After having changed my life in such a drastic way and having spent hundreds of hour in trainings, seminars and coaching (the NLP course mentioned above, is just one of them, albeit the most crucial one), I felt that it was time to go back to my original purpose, which I started following in 2010 by helping men to acquire inner freedom and to follow their purpose and passion.
I realised that I was not ready back then and could not have succeeded and that the almost 10 years in between were necessary for me to gain experience in life, business and coaching.
My Mission
It is April 2020 as I write this and the world has been unexpectedly hurled into one of the biggest crises in our lifetimes! This was also, when I felt it: the calling. Although I have sensed that my purpose was to help men achieve a fulfilling life and connect to their authentic selves, this was the moment when I truly felt it! 
The state of masculinity is in a weird place these days (I have described it in detail in my Masculine Freedom Manifesto) and we need to stick together, so we can rise again in our power and live our lives in according to our purpose and with passion. 
My mission is to help YOU to get in touch with your authentic self, to clear any hidden psychological and emotional obstacles that prevent you from doing so and to get the courage to start acting to fulfil your dream life!
The Methods, My Training and Background
In order to create a lasting change in your life, there is no way around looking into your mind and emotions and digging into past trauma and beliefs. Thankfully, there are many ultra-powerful psychological tools out there, that can be used for this.
Although I have only mentioned the NLP training above, I have participated in a big number of trainings, coaching and seminars. I already got my first formal coaching training during my first NLP practitioner training in 2008 from the Society of NLP from Richard Bandler. After learning as much as I could about NLP and stating to have my first experiences with coaching others, I have decided to take a shift into another wonderful method of EFT in 2010. I took the basic training from EFT Universe and obtained my certification. From then on I was coaching using EFT. My love for NLP was reignited in 2018 with the fantastic practitioner training described above.
In the meanwhile, I have also attended numerous trainings on business, marketing, sales and finance. I have also continued working with coaches using the above methods, but also other energy healing methods. My latest discovery is the mysterious but ultra powerful method of Theta Healing, which I was being coached with in the last six months or so.
To learn more about my coaching philosophy, approach and methods, please visit my COACHING PAGE.
With this, my friend, I hope I have given you a quick glimpse into who I am and my motivation. If you are interested in how I can help you achieve your goals in finding your purpose as a man, please contact me for a FREE transformational consultation HERE.